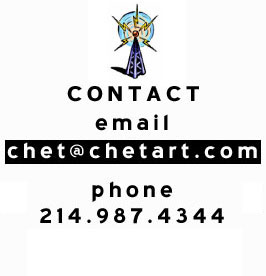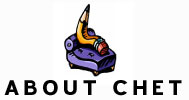 Chet Phillips began his career as a freelance illustrator in the early 80's. He has created work for advertising agencies, design firms, book, newspaper and magazine publishers and corporations. Trained in traditional media with a Bachelor of Fine Arts in Painting and Drawing, Chet made the transition to digital media in 1992. His "Digital Scratch Board" is created with the natural media software Painter. He lives in Austin, Texas with his wife Julie and two tabby cats Brodie and Lily.
---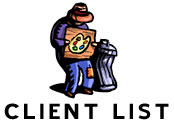 Just A Few Of The Clients I've Had The Pleasure To Work With:
American Airlines-AKC Gazette-ASPCA-BlueCross BlueShield-Bloomberg
Borders Books & Music-Charlotte Magazine-Cricket Magazine-The Dallas Morning News
Electronic Data Systems-The Fort Worth Star Telegram-Half Price Books-Harcourt Brace-Hilton
Honda-JC Penney-Peachpit Press-Pepsico-The New York Times-Outdoor Life-Prentice Hall
The San Francisco Bay Guardian-Sprint-3M-Texas Instruments-Your Money Magazine
Warner Brothers-Workman Publishing
---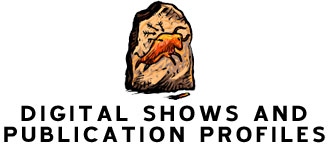 Dallas Ad League "Addy" Award for Half Price Books 2011 "Literary Pets" Calendar

Dallas Ad League Gold "Addy" Award for Half Price Books "Holiday Penguins"Campaign 2007
MacWorld Digital Expo 2005
MacWorld CreativePro Digital Art Gallery 2003-Grand Prize Winner
Prevailing Human Spirit at The Museum of American Illustration in New York 2002
Brookhaven College One Man Show 2000
MacWorld Digital Expo 1998, 1999, 2000
MetaCreations Beyond the Canvas 1998
University of Texas at Dallas "Byte Me" Digital Art Invitational Show 1998
Coupralux Gallery Digital Show 1996,1998
Fractal Design Corporation's Art Expos-1993,1994,1995 &1996
Best of Show, Gold and Silver Medals Awarded by the Dallas Society of Illustrators 1986-2000

Periodical Profiles:

Digital Artist Magazine #2 2010
Corel Painter Official Magazine #3 2007
Corel Painter Official Magazine #1 2007
DG Portfolio Issue 2006
Design Graphics February 2005
Digit Magazine January 2005
Design Graphics February 2003
Electronic Publishing Feburary 2003
eDesign March 2002
Step by Step Electronic Design January 2001
Step by Step Magazine: 2000 Illustration Annual
Mac Art & Design-Induction into "Digital Hall of Fame" Summer 98
Step-By-Step Electronic Design March 98
Idn Magazine August 97
Digital Publishing Design Graphics April 97
Karen Sperling's Artistry Magazine September 95

Showcase Publications :
Expose 5 - Ballistic Publishing
Expose 4 - Ballistic Publishing
Painter, The World's Finest Painter Art - Ballistic Publishing
The Woodcut Artist's Handbook by George Walker
Painter Wow! 3, 4, 5, 6, 7, 8, 9 & 10 by Cher Threinen-Pendarvis
Corel Painter IX Handbook
Digital Media: An Introduction by Richard Lewis and James Luciana
Spectrum 10 2003--Spectrum 11 2004--Spectrum 16 2009
Secrets of Award Winning Digital Artists by Jeremy Sutton and Daryl Wise
VirtualMedia by Kathlen Ziegler and Nick Greco
Print's Regional Design Annual 1994, 1997
Digital Design/Rockport
Digitalink by Ziegler & Greco
Painter Wonderland by Hiroshi Yoshii
Painter 5 Studio Secrets by Greenberg & Greenberg
Karen Sperling's Painter 3 ,4 & 5 Complete
---
Showcase Gallery
View Spreads From Past Periodical Spotlights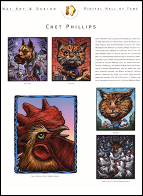 Mac Art And Design Magazine/Sweden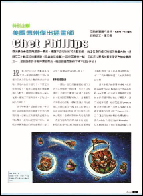 eDesign Magazine/Taiwan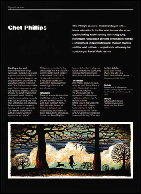 Design Graphics Magazine/Australia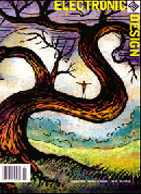 Electronic Design Magazine/U.S.