All you need to express your feelings for any critical situation. Not sure how to respond? Let the Monkey Decider do it for you!
Your Monkey Decider Kit Includes:
8 large Deciders representing a variety of monkey emotions.
8 smaller, "hand held mode" Deciders allowing for a more animated, forceful determination.
Attractive display stand.
Instruction sheet.
Monkey Decider cards are thick and sturdy cards, meant for repeated use.
Display cards are approx. 3" x 5." Hand held versions- 2" x 3.25."
Rounded corners make them safe for CEO's.

Here's what people are saying about The Monkey Decider:
"The Monkey Deciders live permanently on my desk and reflect my every unspoken feeling to those who would have my thoughts.
In fact, I have now happily reduced my verbal communications by over 43%. Simian sensibilities have changed my life."––– Russ Berger-President, RBDG
–––––––––––––––
"Dealing with the animals at home or in your work place makes the Monkey Decider invaluable.
When it comes to helping you express your views the Monkey Decider is your "Prime Mate."–––Ramsey Said-Designer, Ivarson
–––––––––––––––
"The work we do in the TV studio is fast-paced and demanding. Each day requires a myriad of quick decisions.
The Monkey Decider makes those decisions fun and helps cut the tension of the day. I highly recommend
The Monkey Decider for work and play."–––Steve Miller-Writer/Director/Editor, Splash Media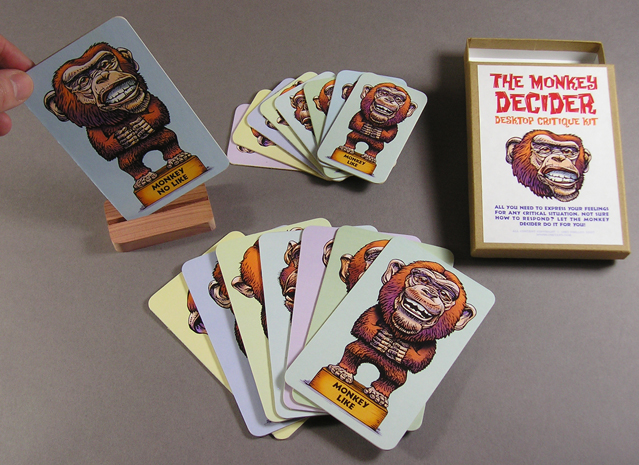 Be the first on your block to use this innovative form of communication.
$12.00 + shipping and handling within the U.S.
(Email for international shipping rates)
While Supplies Last.
Personal checks also accepted. Email below for details.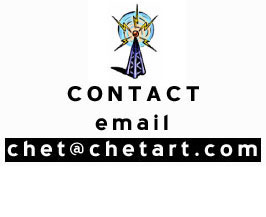 Movie credits: Thanks go out to the creative genius of Steve Miller along with the folks at Splash Media and Web Guru Todd Smith.
No monkeys were harmed, teased or coerced throughout the course of this production.
If you've enjoyed the Monkey Decider video and would like to post it for others to see on your own site, visit THIS LINK.