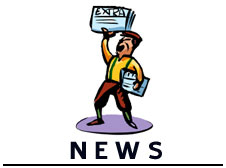 From here on, news will be reported through my blog:
---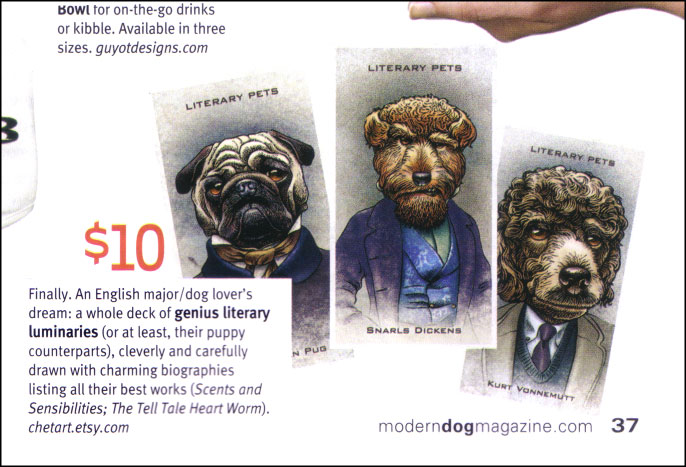 Literary Pets spotlight in the Spring issue of Modern Dog Magazine's "Barking Good Buys" section
---
Spotlight in Digital Artist Magazine #2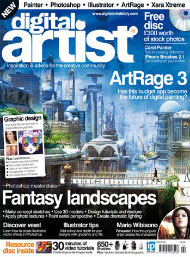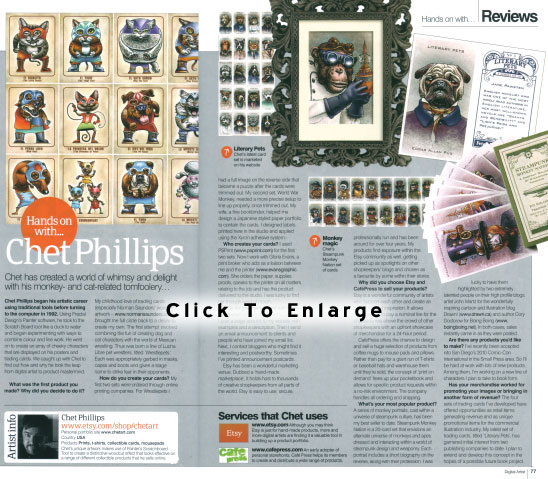 ---
If you live in or are visiting the Dallas area, you need to visit "We Are 1976," a shop full of creative eye candy that includes unique toys, art and handmade items.
They have graciously agreed to offer my line of cigaratte cards: Steampunk Monkey Nation, World War Monkey and Literary Pets.
Visit their web site for more details and their location HERE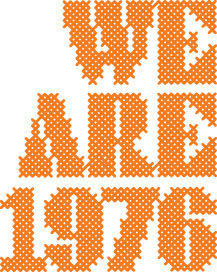 ---

3 Trading Card Sets are now up and available on Mohawk's Felt and Wire Shop
---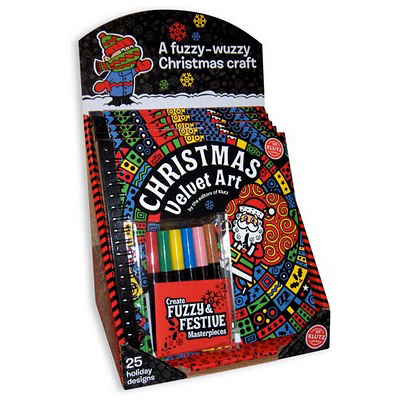 2 illustrations contributed to Klutz Press for their "Velvet Art" Christmas activity book.
---
Spectrum 16 is in stores now.
This will mark the third time for my work to be included in this wonderful collection of talent. The judges chose the piece "The Kraken" from my "Mysterious Coin Operations" series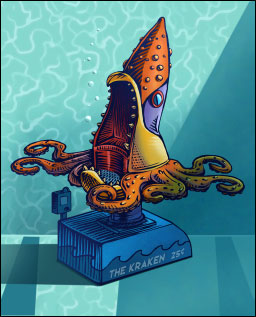 -Click Here for the Spectrum Site-
---

I received word that my submission for a booth for San Diego's Comic-Con 2010 has been accepted.
I'll have a space in the Small Press area and have plans for lots of new merchandise to offer.
If you plan to attend, I hope to see you there!
---

Half Price Books 2009 Holiday Campaign is starting to show up in their stores.
Artwork created for use on tote bags, gift cards, postcard sets, calendar and signage. Product photos coming soon.
---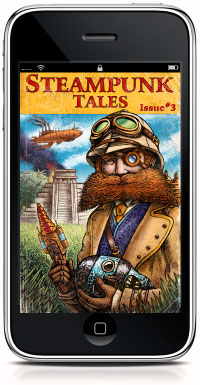 Cover artwork for Issue #3 of Steampunk Tales.
Click HERE for more info.
---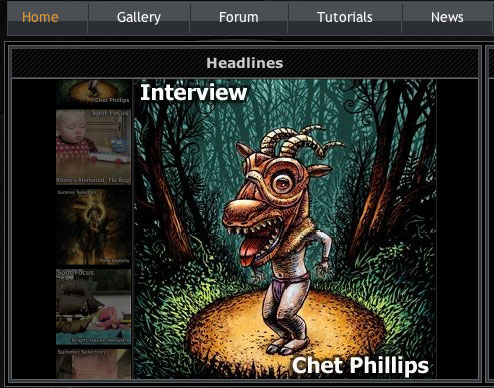 Patrice kindly interviewed me for his wonderful site: It's Art
---
Marty Weil posted a review of my World War Monkey card set on his wonderful blog ephemera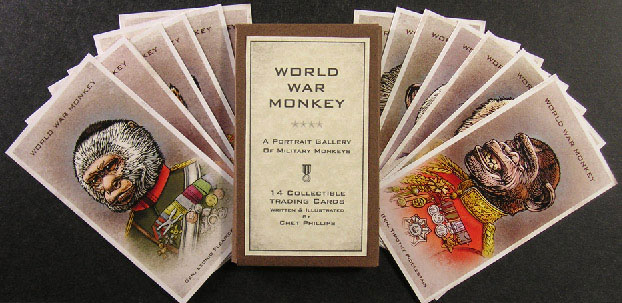 And Dave over at Cardboard Junkie gave a great shout out to the World War Monkey cards (Not to mention some hilariously choice words about Paypal)
---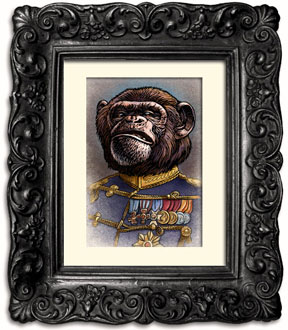 World War Monkey
A set of 14 trading cards as well as individual portraits are now available in my Etsy shop.
CLICK HERE to see the selection.
---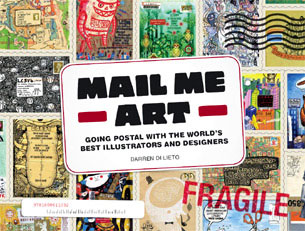 Mail Me Art Exhibition
Red Gate Gallery
209a Coldharbour Lane,
London. SW9 8RU. UK
+44 (0)207 326 0993

Friday 3rd April 2009 (6pm-11pm) RSVP
Saturday 4th April (2.30pm-9pm)
Mon, Tues, Wed: 2.30pm-6.30pm
Thurs 9th April: 11am-5pm
The accepted entries have been published in an attractive book created from the"Mail Me Art" project. Click HERE for more details.
I'm honored to be a part of it with my submission: "Big City Dreams: Diary of a Monkey Wrench."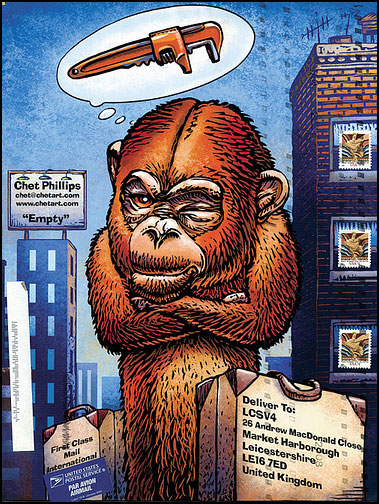 ---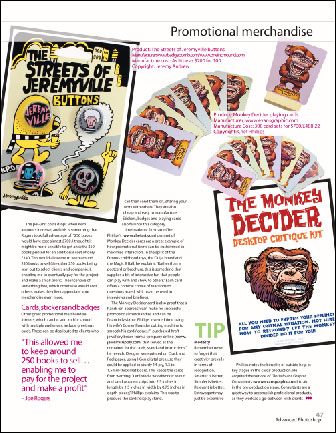 Advanced Photoshop Issue 55 includes an article with a selection of artist's creative promotional items.
Click the image above to see the section that showcases my "Monkey Decider."
---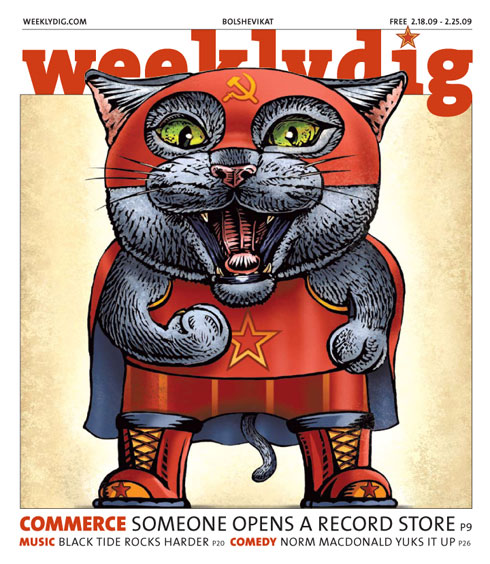 The WrestlePets make yet another appearance. This time gracing the cover of Boston's Weekly Dig.
---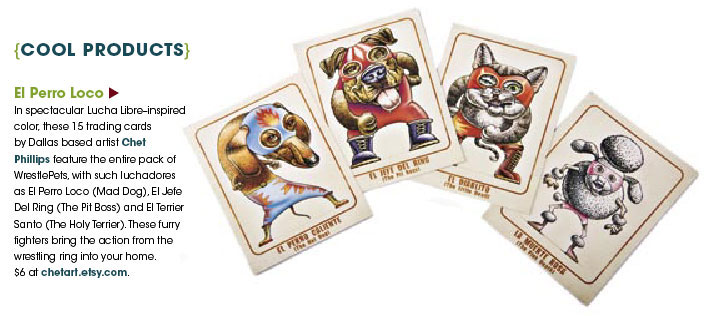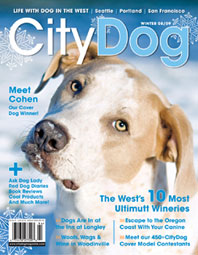 City Dog Magazine Showcases "WrestlePets" in the cool products section.
---
-Just Added to Portfolio 1-
Series- "Mysterious Coin Operations"
---
MacWorld Digital Art Expo in San Franciso
"The Refined Henchman" was chosen for this year's exhibit.
See details of the show set-up HERE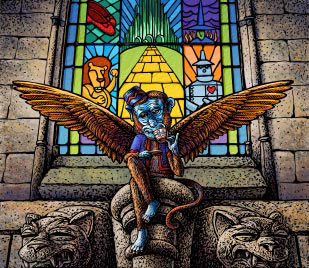 ---
20 additions made to the Stock Art section. Click Here to view.
---

The wonderful magazine "The Bark" selected a couple of my pet heads for a small article in the Nov/Dec issue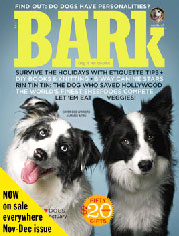 ---
---
Hai! (Hire an Illustrator) has included my piece, "The Pacifist" in the Fall Promotional Catalog
---

CHET PHILLIPS CG SOCIETY PORTFOLIO
---
Talented Etsy Creatives
19 MOONS JEWELRY AND ACCESSORIES