Coming soon! A limited edition, hand-bound collection of 14 full-color Chet Phillips illustrations
interpreting Aesop's fables. Each fable is also accompanied with Chet's rendition of the moral in
the form of a Haiku poem.
---
Details about this unique hand-bound edition:
Text and endpapers printed with an iGen digital press on Finch Opaque paper. Each book in
the edition is hand-bound at the Dancing Cat Bindery using Asahi and Canpetta book cloths,
vegetable-tanned goat leather and wood. A custom die was created for hot stamping on the cover.
Each book is signed and has its own protective slipcase.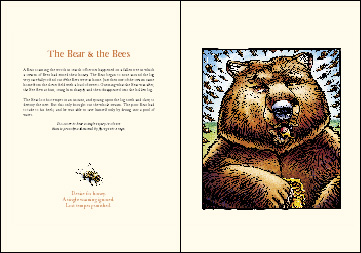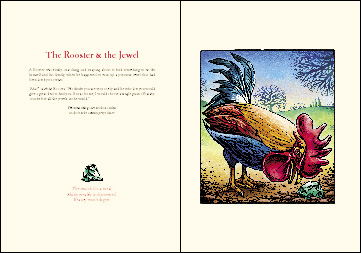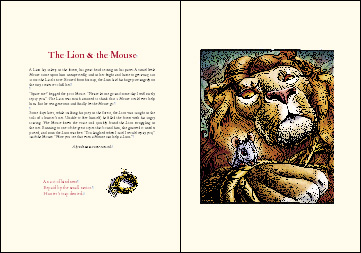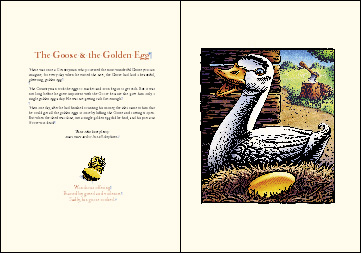 More Details Soon...
---