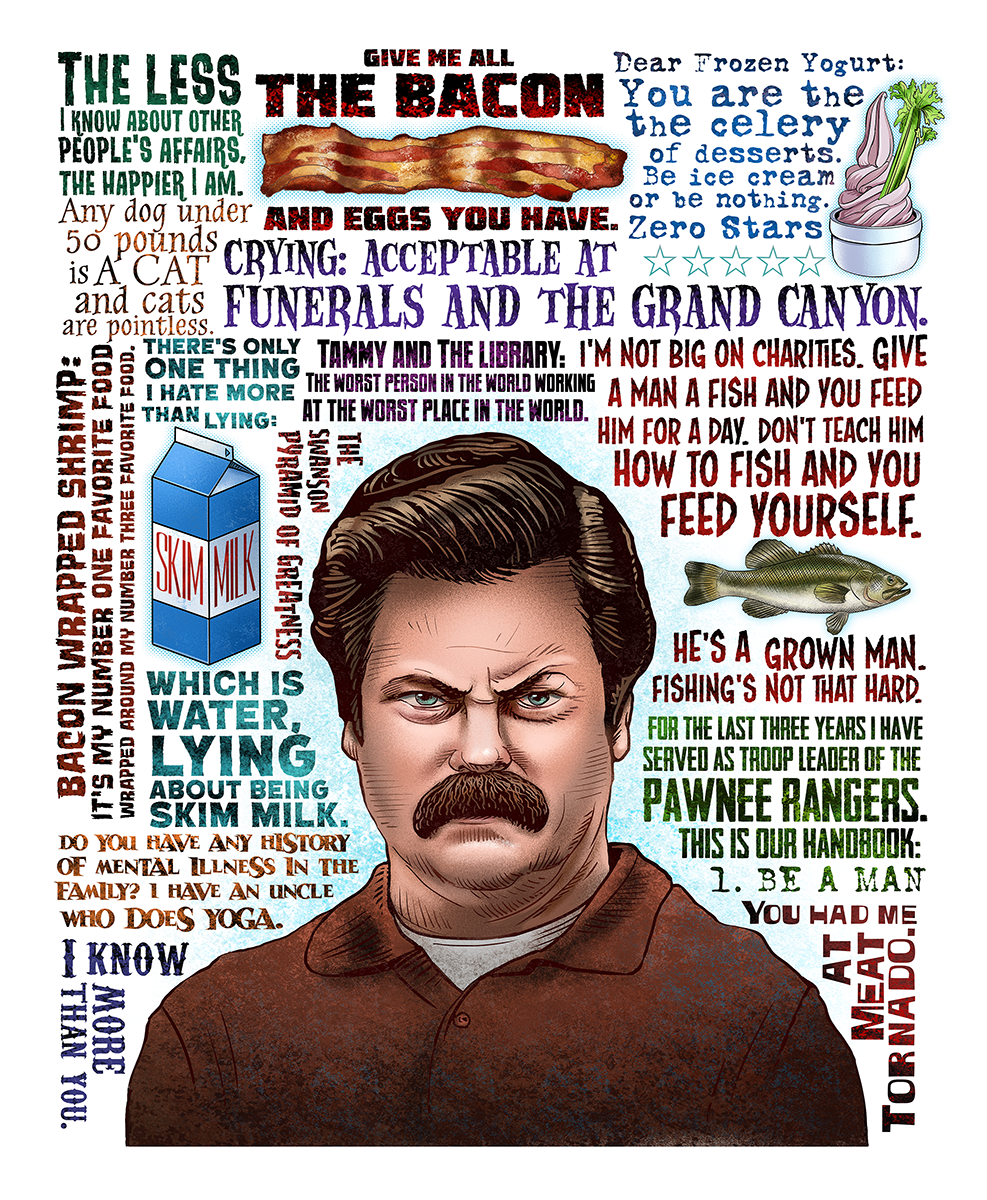 Ron Swanson tribute from the Parks and Rec tribute art show.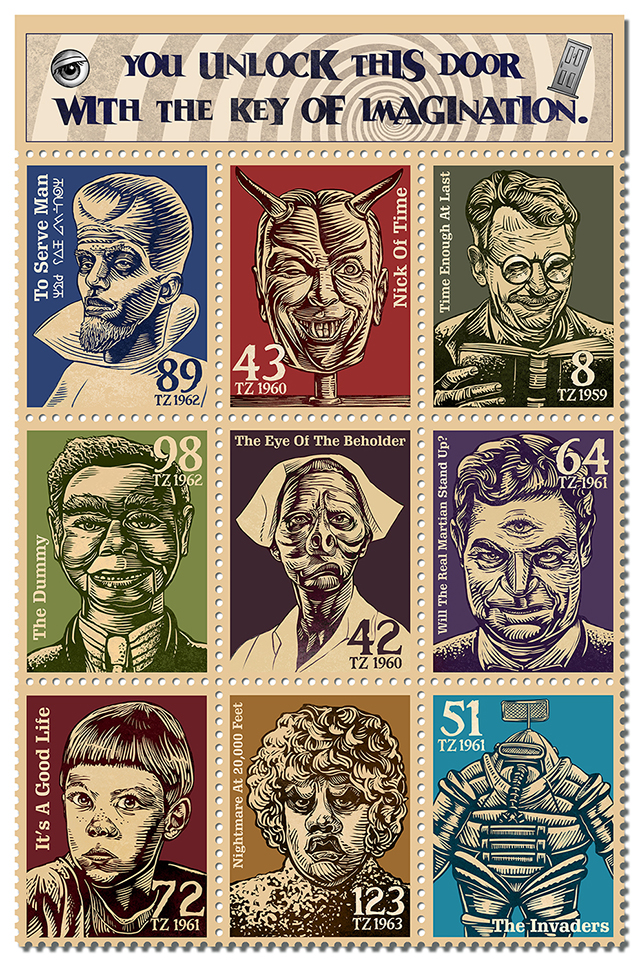 Gallery 1988 (West) presents "Idiot Box The Rerun" art show, paying homage to all things TV related. I created a faux block of postage stamps highlighting some of the more memorable Twilight Zone episodes. Each stamp is larger than life size and the print has been die cut to emulate actual stamps. Each has the title and main character along with the episode number and year that it aired.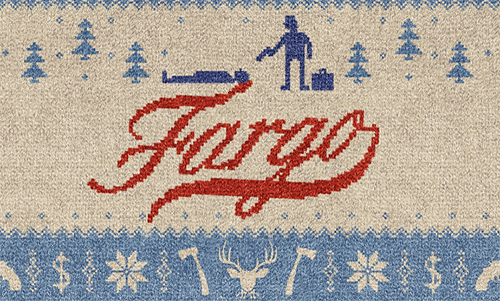 With executive producer backing from Joel and Ethan Coen, the limited episode TV series "Fargo" is set to drop later this month. With new characters and crime to explore, I'm hoping the flavor of the original will shine through. Headlining the cast: Billy Bob Thornton, Martin Freeman and Colin Hanks. The movie "Fargo" is one of my favorites by the Coen brothers, mixing humor and darkness together for a truly original recipe.  The trademark dialogue and catch phrases drew me to creating my tribute to the movie with Marge Gunderson, the sharp and level-headed protagonist, as the centerpiece.
Learn more about the upcoming series via the FX Networks web page.