Posted By Chet on December 18, 2014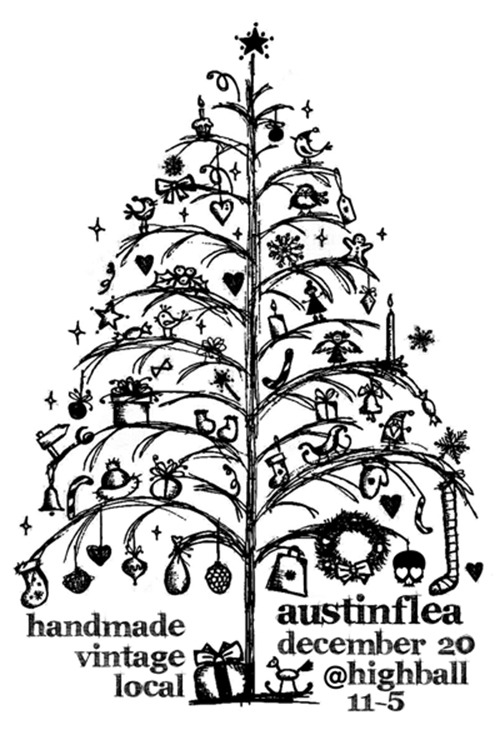 This Saturday in Austin marks the return of the Austin Flea to the new Highball. Do your last minute Christmas shopping from a selection of over 40 creative vendors offering up a wealth of handmade goodness. ChetArt will be there offering the usual brand of foolishness.
Visit the official event page HERE. See the vendor list HERE.