Posted By Chet on February 23, 2015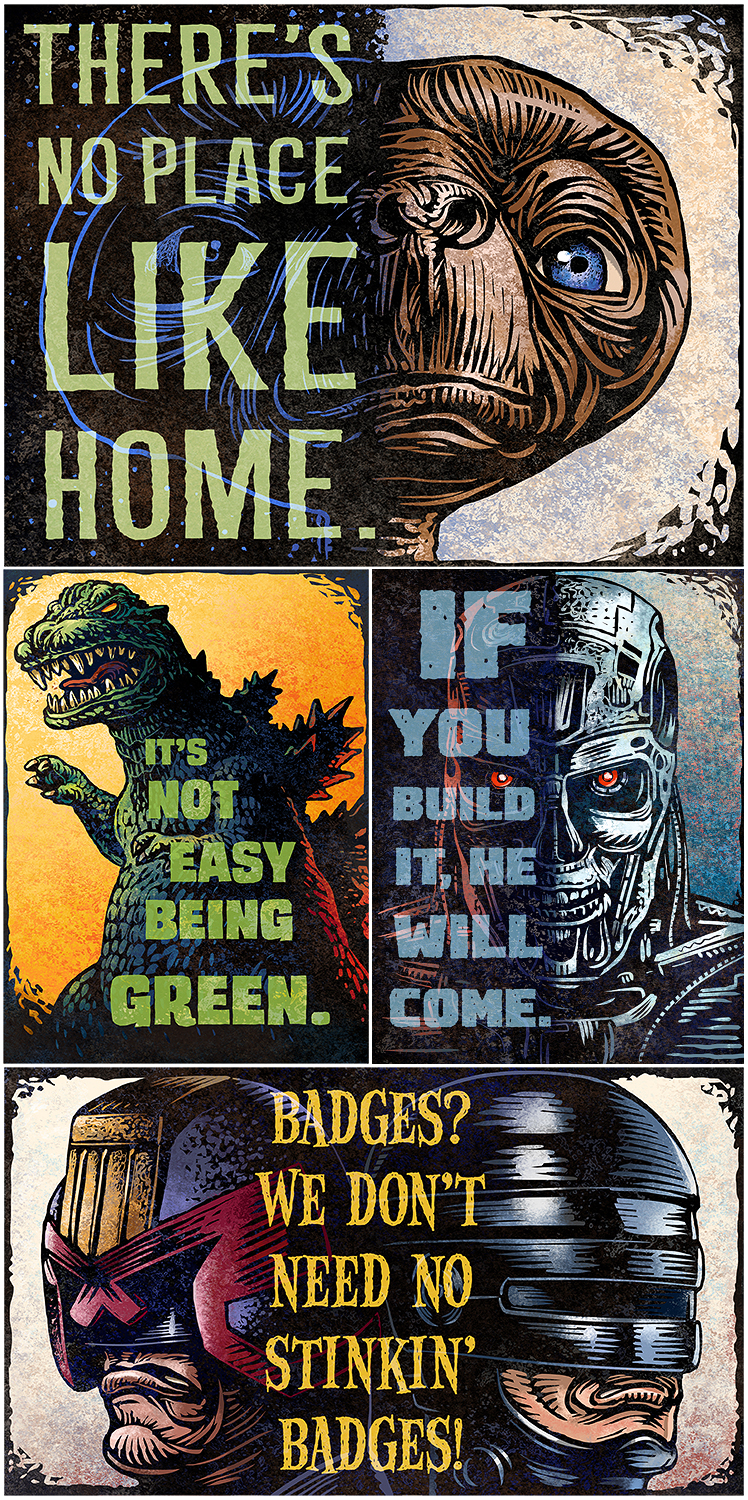 Hero Complex Gallery presents the Quotes, Lines and Lyrics show, opening on Feb. 27th. The event showcases artwork celebrating film and tv quotes, passages from literature and the lyrics of music legends.
4 ChetArt pieces were created for the show, each spotlighting a character from a classic movie mashed up with a quote from another classic movie. Opening reception is 7-10PM with the online shop for the show available on Saturday the 28th.
Prints Available For Purchase: