Over the weekend I exhibited at the Staple! Independent Media Expo here in Austin. I had the pleasure of meeting lots of great shoppers and talented fellow vendors. On Saturday I was honored with a an interview from Tim Harrison and his talented roving crew from Kung Fu Jack Knife. Thank you Tim! Below is a selection of shots from the event.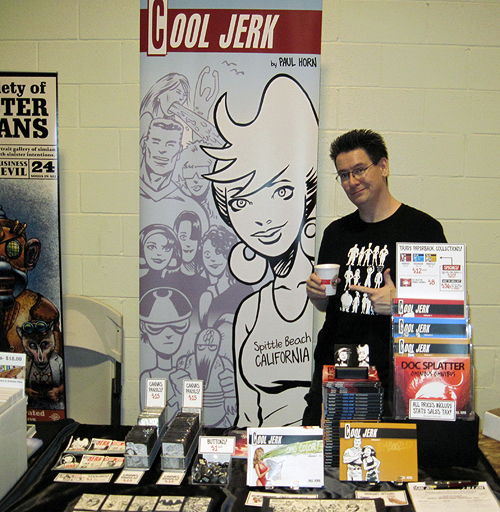 My half table neighbor Paul Horn of Cool Jerk fame is a true comic genius.  When I prepared for my first San Diego Comic Con, Paul, a native of San Diego and seasoned Comic Con pro, was incredibly gracious and helpful with advice and info. Having him next door was indeed a highlight of the event for me. Look forward to seeing him and Darlene this July at the 2012 San Diego Comic Con!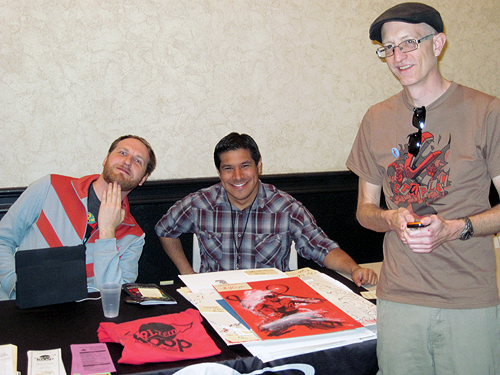 Organizer and all around workhorse Chris "Uncle Staple" Nicholas visits with the folks from KOOP radio.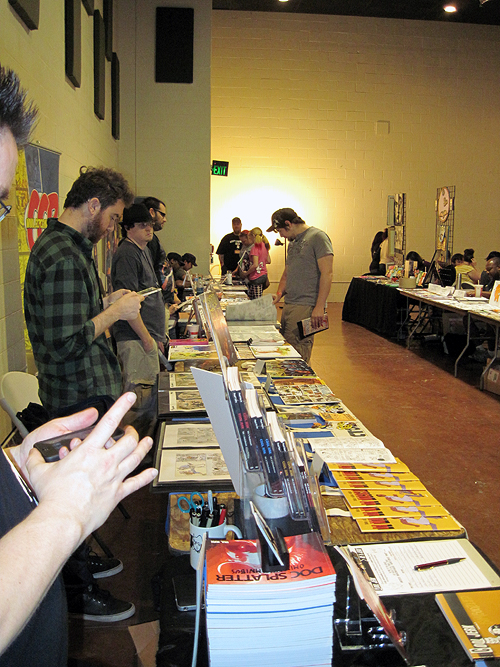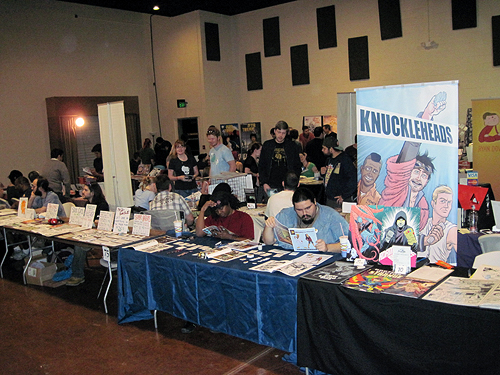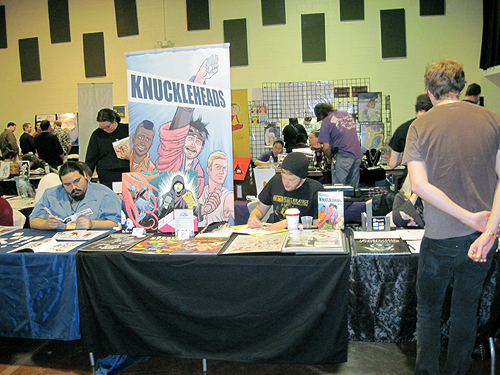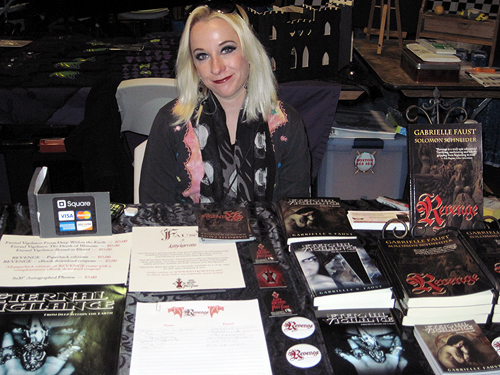 Across the way from me, writer Gabrielle Faust.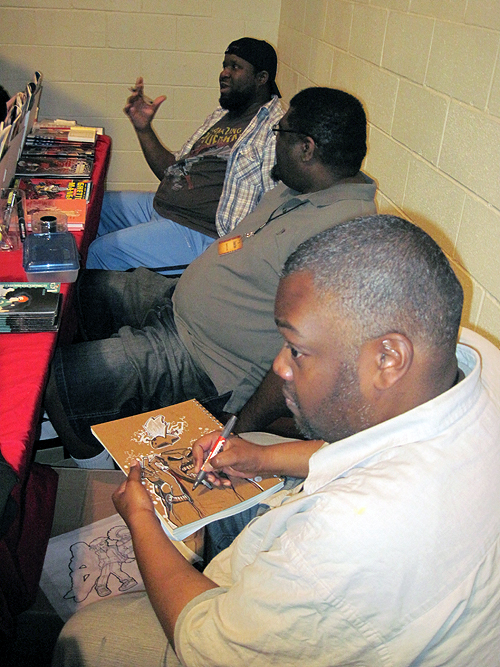 Next door neighbors Corance, Khalid and Samax. They comprise Ghostwerks and all three were energetic, full of talent and great fun to be around.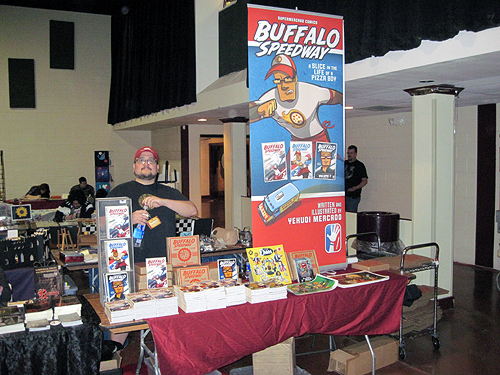 Yehudi Mercado of Super Mercado Comics and Films. Yehudi offered his product in a stylized pizza take out box. Genius.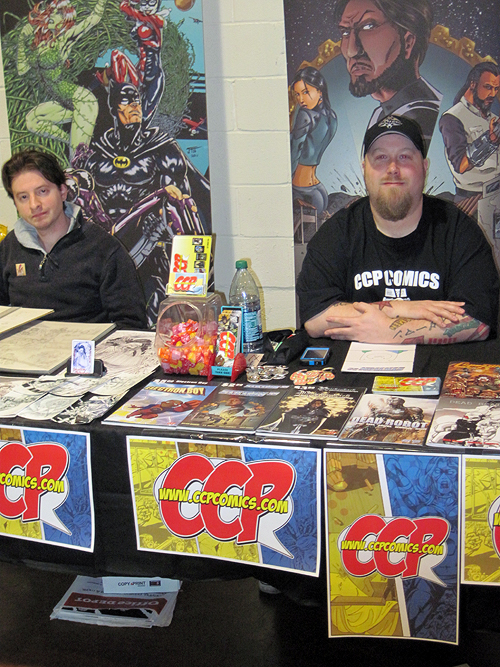 Great talent from CCP Comics.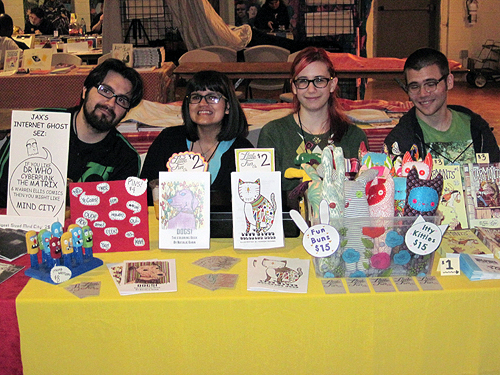 The friendly and talented Errol Rivera, Natalie Khan, Amanda Kluck and Andy Hirsch.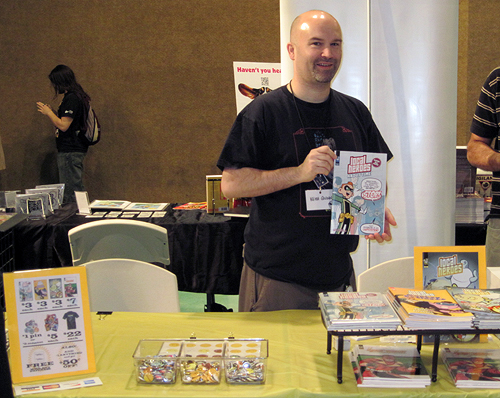 Keith Quinn of Local Heroes.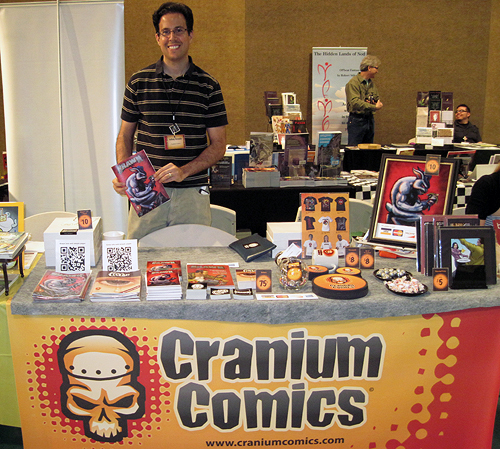 Anthony Rezendes of Cranium Comics.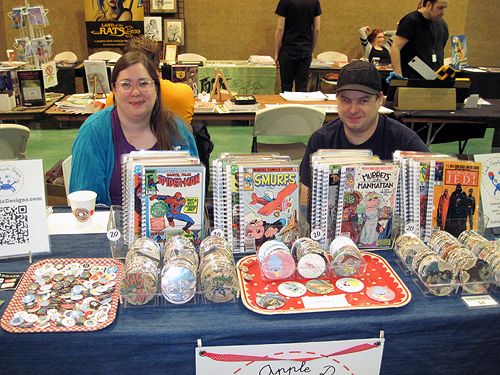 Fellow Austin Craft Rioter Melissa Stewart of Crab Apple Design.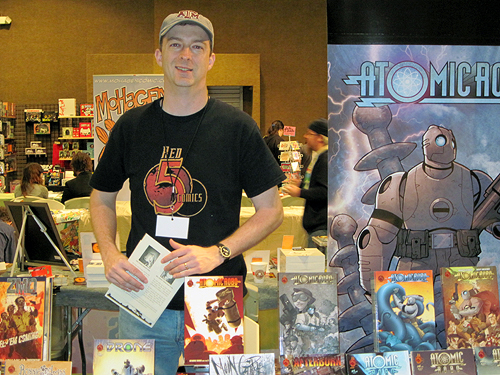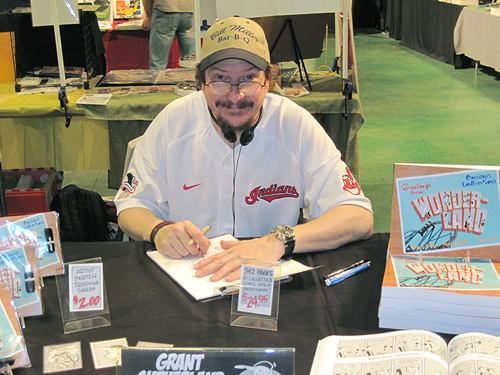 Grant was tabled up next door to the friendly and talented Nate Bramble (not pictured)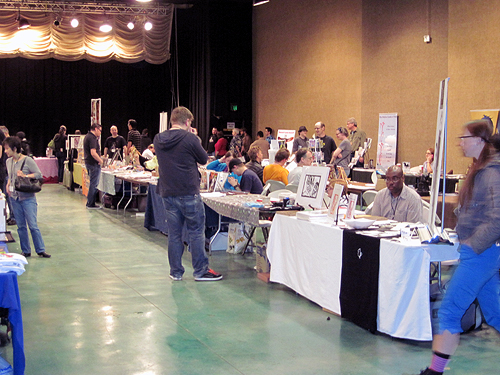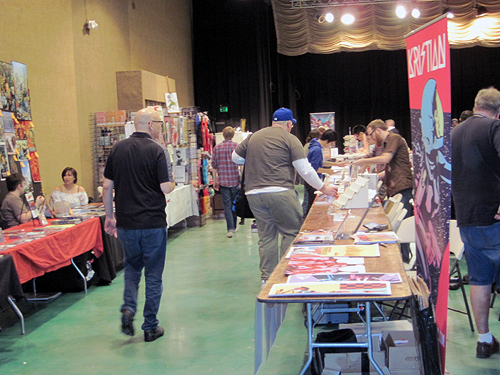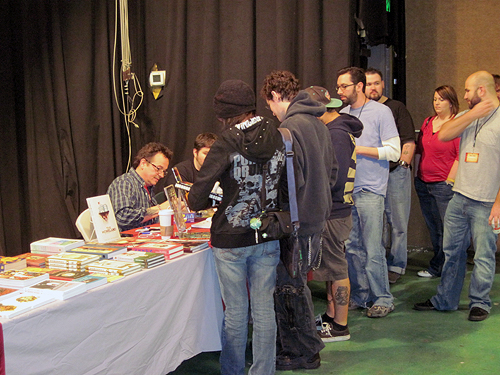 Teenage Mutant Ninja Signing with Kevin Eastman.