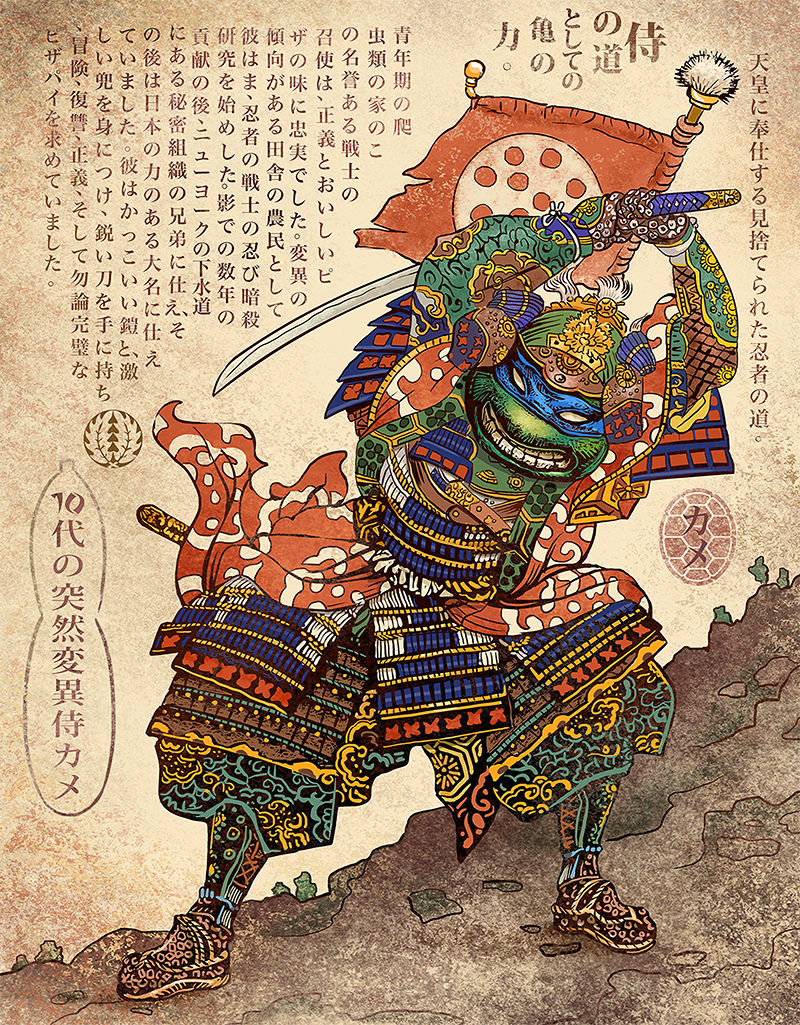 A Shop Called Quest presents a "Teenage Mutant Ninja Turtles" show with reception Saturday August 30th. My contribution is titled "Teenage Mutant Samurai Turtle." The finished piece is a form of monoprint: Giclee print with gold leafing pen details added to enhance the yellow and orange details in the armor.
Update:
"A Shop Called Quest" has sold the framed version at the opening reception. Two unframed versions are now available in the online shop: Signed 11″ x 14″ and

Signed 11″ x 14″ monoprint with gold foiling details.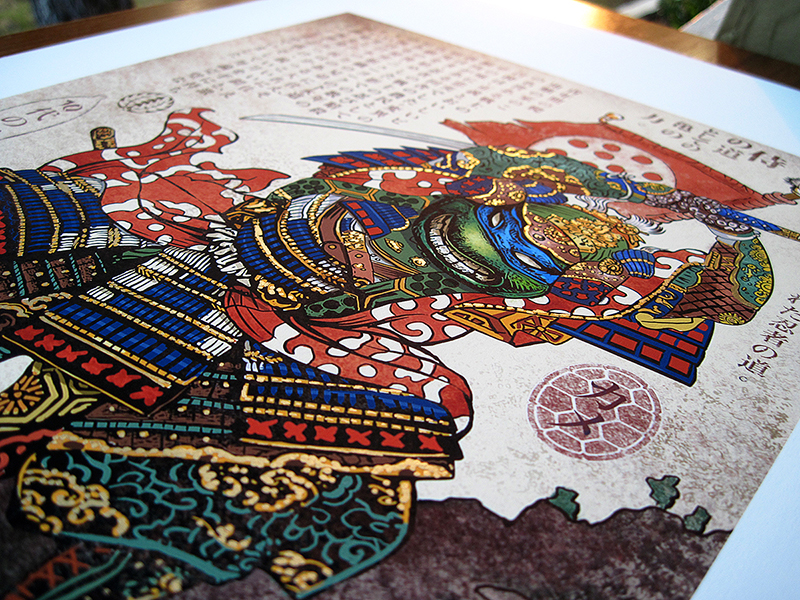 Gold foiling details on print (Click image to enlarge)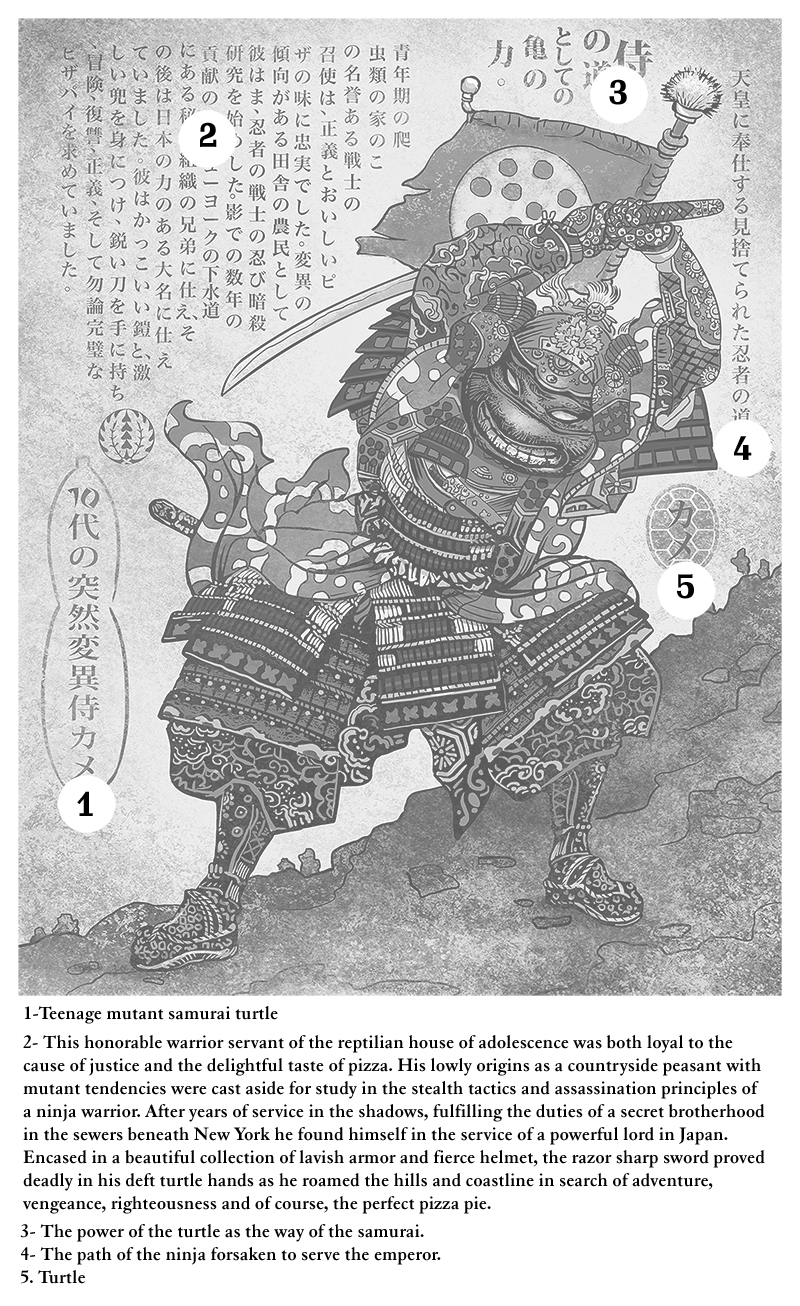 A Japanese translator was hired for the text integrated into image.