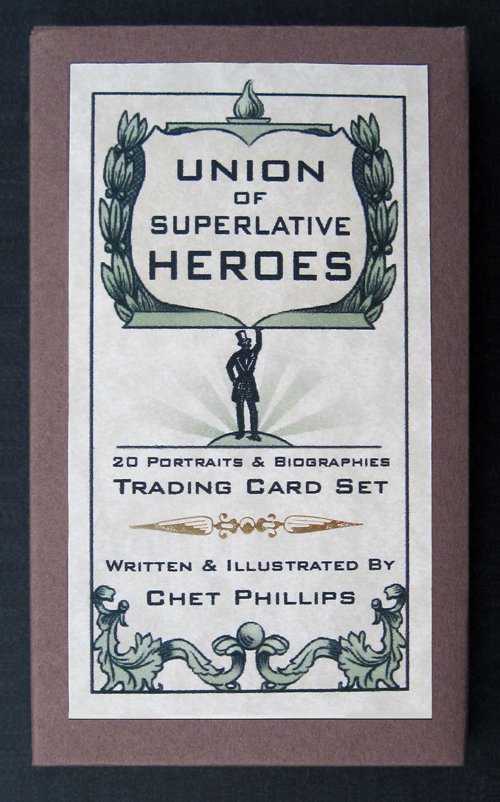 Imagining a parallel universe in which superheroes inhabit a Steampunk Victorian world, the Union of Superlative Heroes is a collection of characters from a variety of countries, each with their own unique abilities or mutations. Twenty cards in all, this set profiles such epic figures as Marquis Le Bat, Stupendous Gent, Empress Amazonia, Arachno Kid, Prince Aqueous, Lord Wolverton plus fourteen more. Each card showcases their portrait along with a brief biography and country of origin on the reverse. Now available in the Etsy shop.
~Update- 2013 Desk Calendars Available~
2013 Desk Calendars are now available for both The Union of Superlative Heroes and The Order of Nefarious Villains.