**June 8th 2016 Update**
3

leather bound

artist's proofs now available.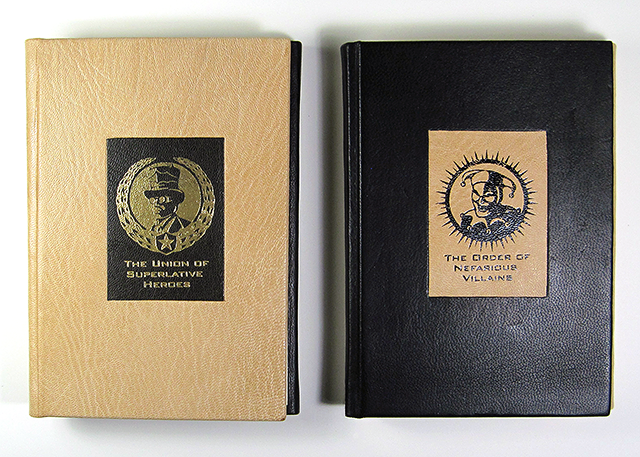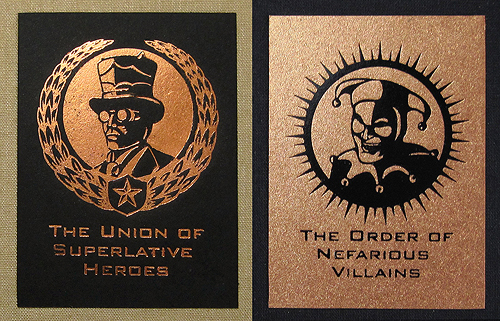 Presenting The Union of Superlative Heroes and Order of Nefarious Villains book. Both sets of Victorian/Steampunk characters have been combined into a unique back to back book structure. This handmade limited edition of 100 measures at 7.25″ x 5″ and is covered in tan and black book cloth featuring gold and silver Lokta end papers. Covers are adorned with a hot stamped foil emblems representing each side. Hand bound with care and artistic precision by Julie Sullivan of Dancing Cat Bindery.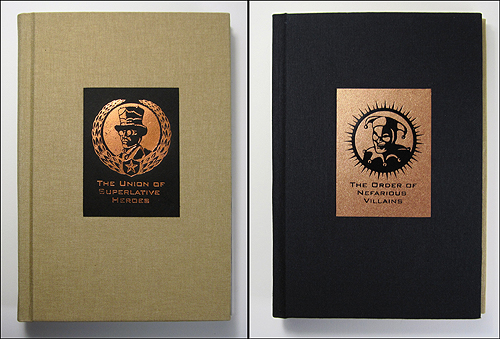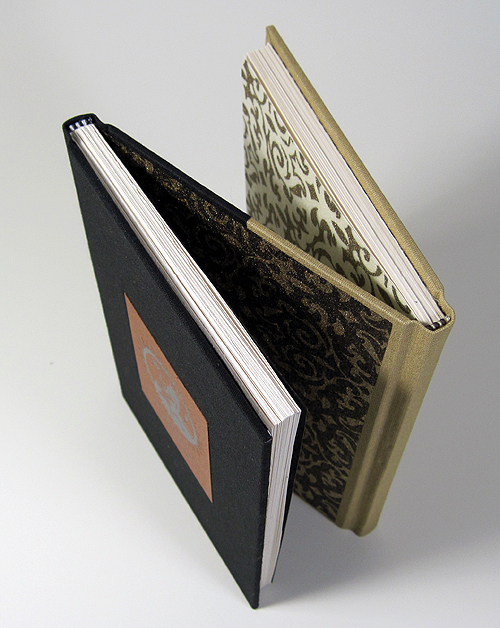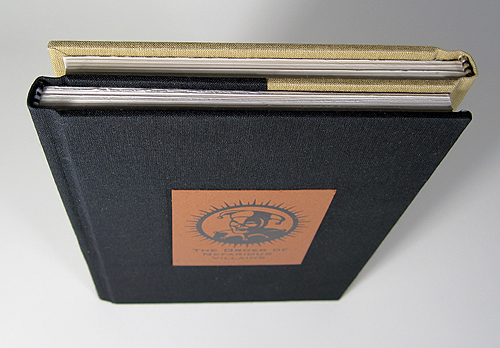 What follows is a small selection of pages from the collection of 48 total characters with bios, 12 episodes of action and enlightenment and a partial glimpse at 1 of the 2 whimsical novelty advertising pages.
The book includes portraits and biographies of Marquis Le Bat, Stupendous Gent, Arachno Kid, Lord Wolverton, Daring Diablo, Major Marvelous, Duchesse La Bat, The Purple Jester, SCORN, Lily Nightshade, King Congo, Boss Plaid, Baron Paradox, Count Telsakoff plus 34 more! Among the 12 episodes include "The Perilous Visit," "Jack and the Bat," "Night of the Ghoul," "Double Trouble" and "The Brooklyn Bridge Brawl."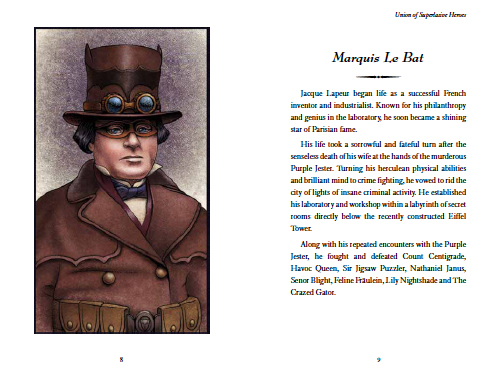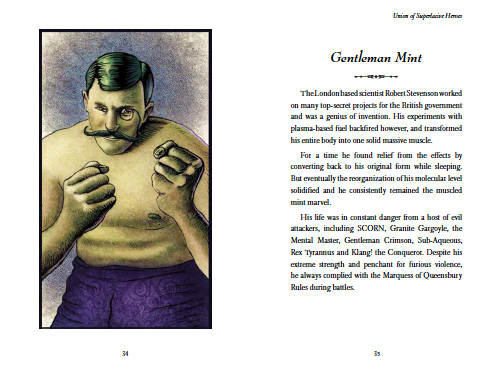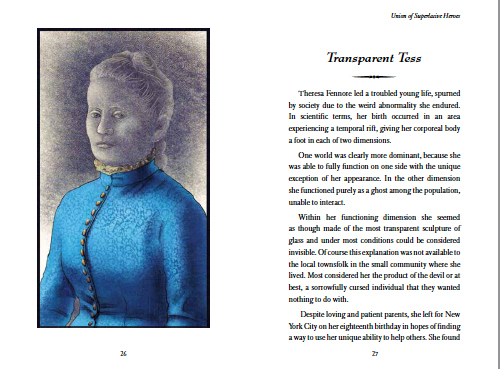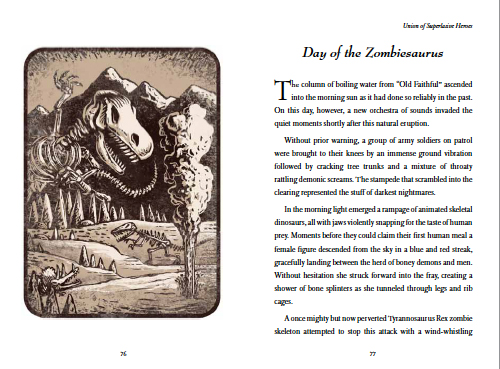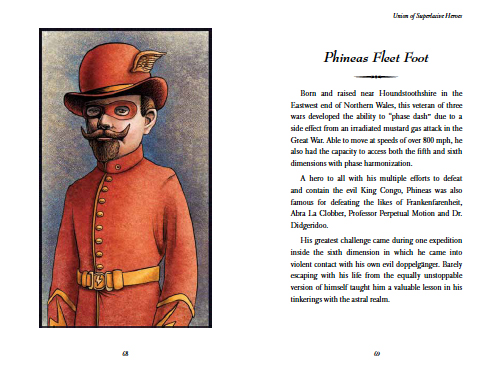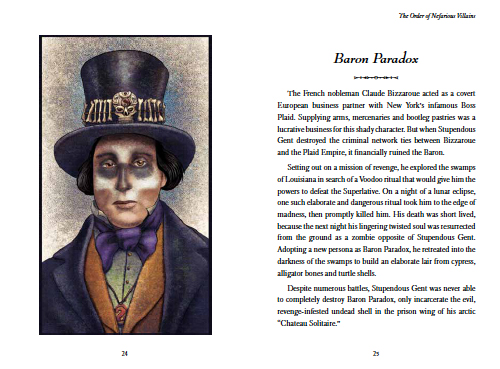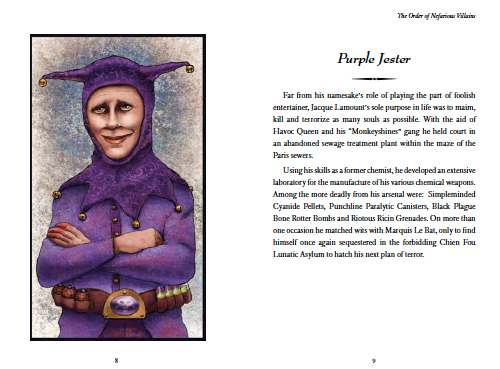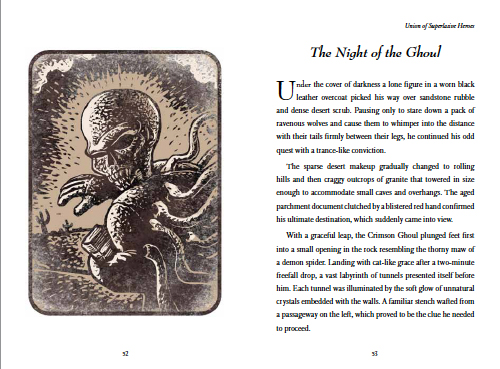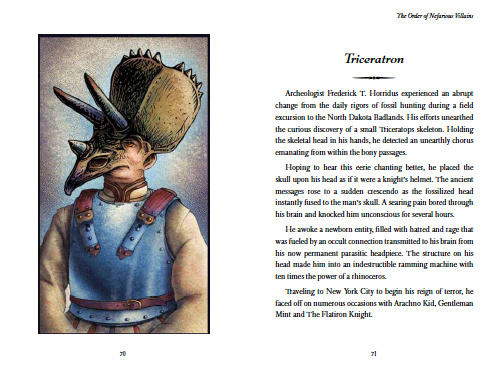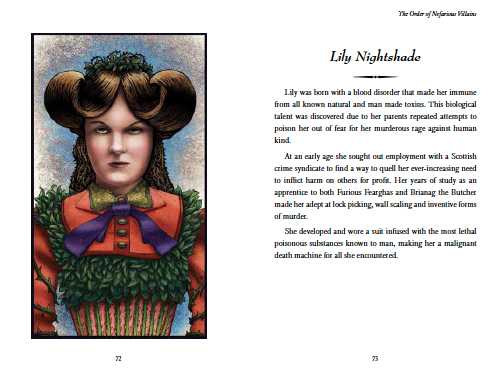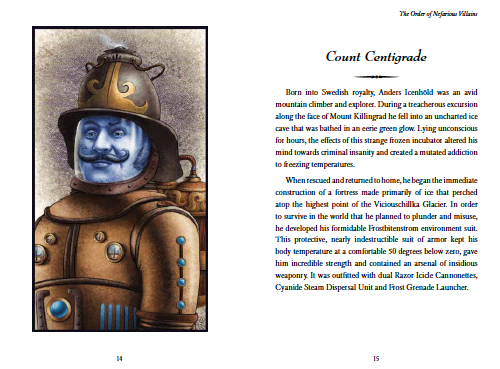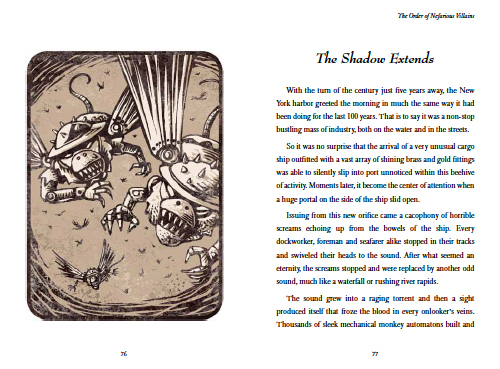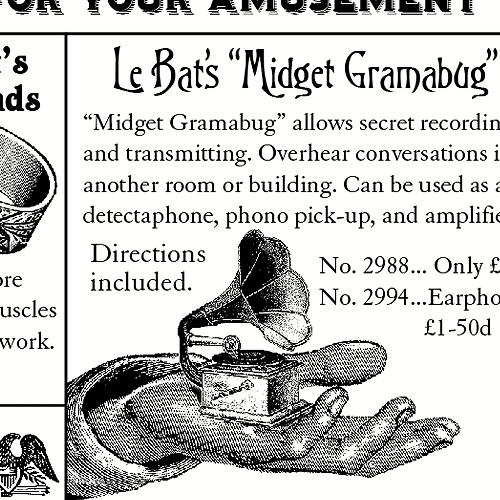 (Sneak peek of 1 of the 2 whimsical novelty advertising pages.)
Edition Sold Out!