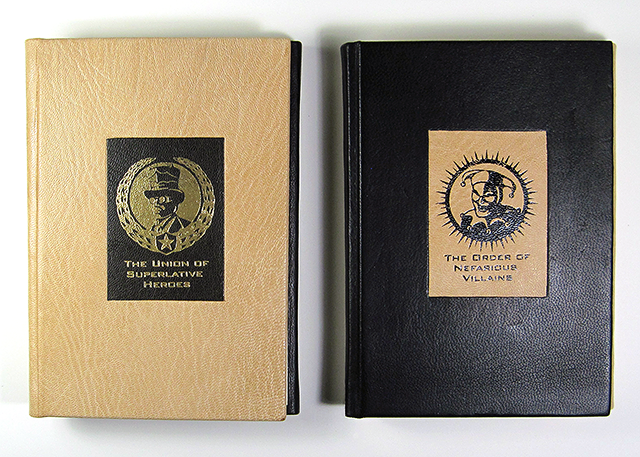 In 2011 I introduced my Union of Superlative Heroes/Order of Nefarious Villains back to back book. The original limited edition was bound in book cloth and has since sold out.
Thanks to Julie of Dancing Cat Bindery there are now 3 artist proofs bound in leather. Books measure 7.25″ x 5″ with beautiful black and tan goat leather with foil stamped leather labels.
The book includes portraits and biographies of Marquis Le Bat, Stupendous Gent, Arachno Kid, Lord Wolverton, Daring Diablo, Major Marvelous, Duchesse La Bat, The Purple Jester, SCORN, Lily Nightshade, King Congo, Boss Plaid, Baron Paradox, Count Telsakoff plus 34 more! Among the 12 episodes include "The Perilous Visit," "Jack and the Bat," "Night of the Ghoul," "Double Trouble" and "The Brooklyn Bridge Brawl."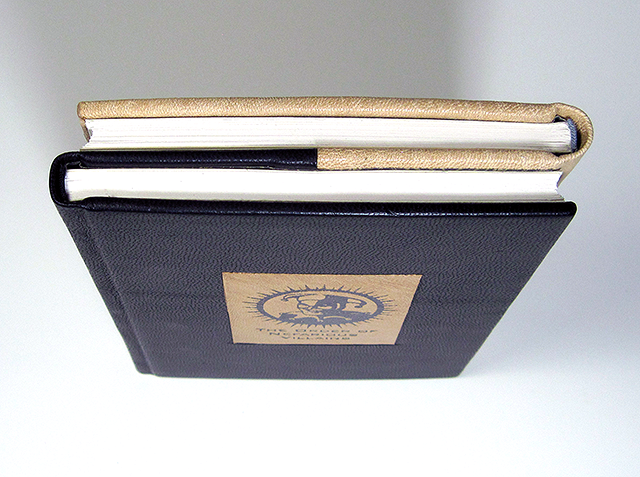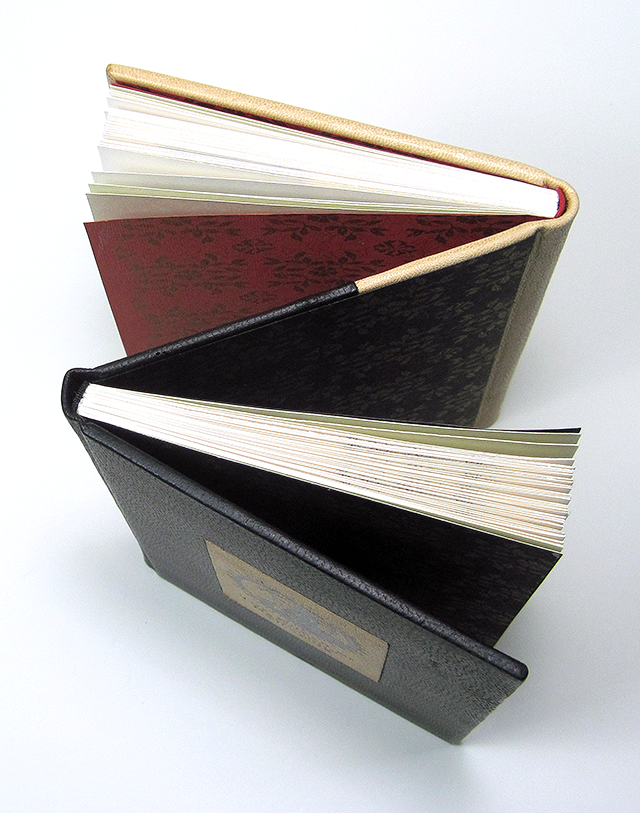 Dos-à-dos black and tan goat leather hard cover binding.