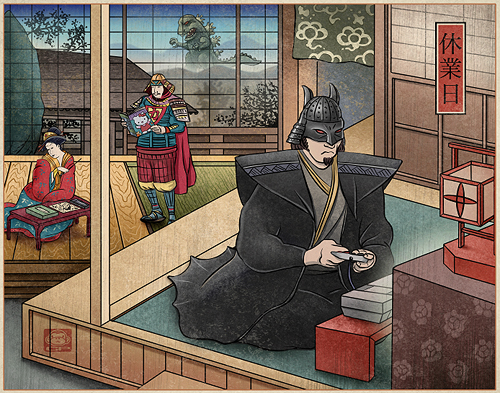 New image available in the ChetArt online shop: "Sanctuary" depicts familiar super characters presented in a crossover setting in the style of a Japanese print. Raging radioactive monster roams in the background.
(Graphic in upper right reads: "Vacation Day.")
Available in 2 sizes signed by the artist: 8″ x 10″ with white border and no mat plus larger version in 11″ x 14 mat.
(Available online and at SDCC 2012- Small Press Booth O-01)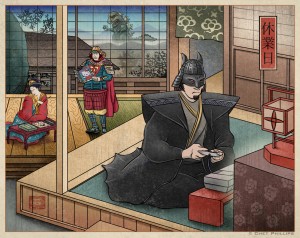 (Click for larger view)