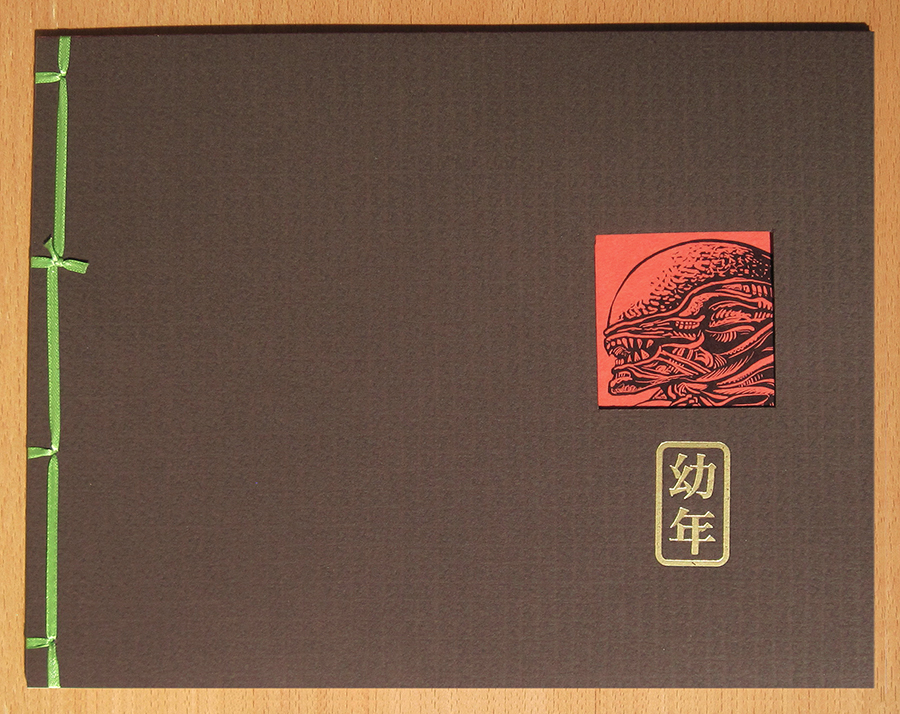 48 Page Book– 20 Color Illustrations with Text and Haiku Poems

"Childhood" is a hand bound book of Japanese styled illustrations paying homage to nostalgic activities and toys. Each image showcases playful parodies of a variety of characters from films, TV and pop culture. This 48 page book contains 20 full color illustrations. Haiku poetry and reflections on youthful amusements accompany each piece of art. Written, illustrated and designed by Chet Phillips with binding created by Julie Sullivan of Dancing Cat Bindery.
The book measures 8.5″ x 11″ printed on 80 gloss text. Front and back covers are richly textured 100lb. Espresso cover stock with a window on front cover revealing a peek to the interior orange cover stock page. Each cover is gold foil stamped with Japanese characters (translates: childhood) and is sewn with a Japanese stab binding technique using green ribbon. The last two pages translate the Japanese titles and text within each illustration.
Book and a select number of prints available in the ChetArt online store

HERE

.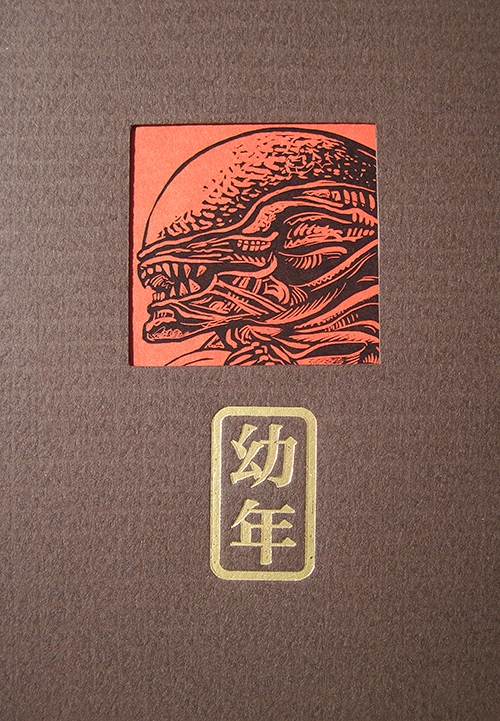 Gold foil stamp and cover window showing through to orange interior.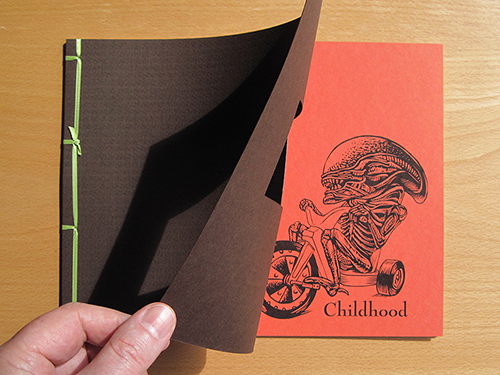 Character parodies represented in Childhood:
Godzilla • King Kong • MST3K • The Hulk • The Thing • Totoro •  Catbus • Cthulhu • Nosferatu • The Terminator • Robo Cop • Alien • Mothra • Ultraman • Ultraman Zero • King Ghidorah  • Bender • Baragon • Gremlin • Mogwai • Astro Boy • Tetsujin 28 • Robby the Robot • Optimus Prime • Cyclops • Martian • Metaluna Mutant • Mechagodzilla • Gamera • Bubo • Kraken • Tardis • Daleks • Space Godzilla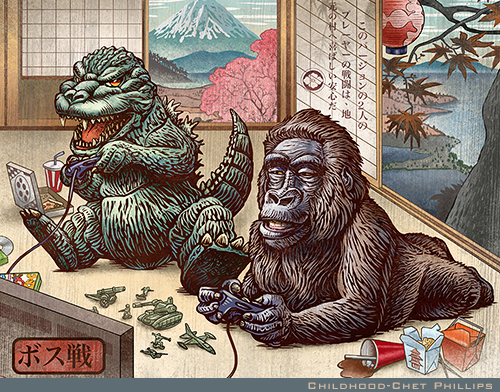 (Click Image Previews For More Info)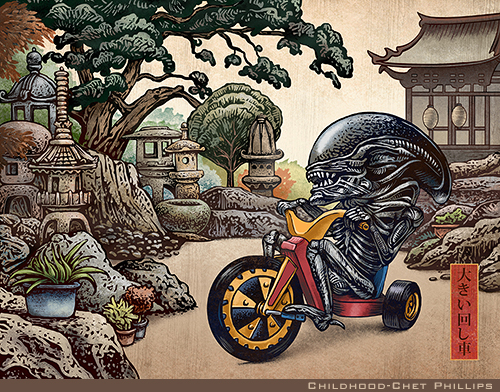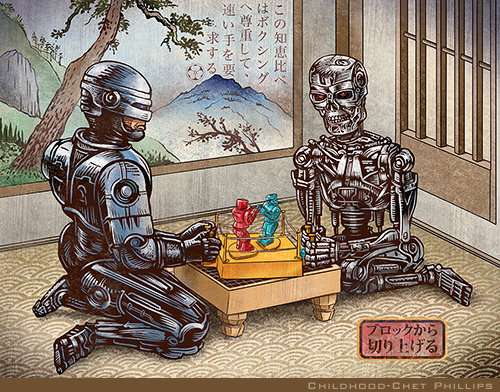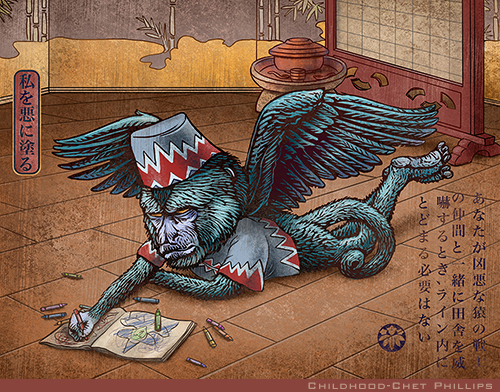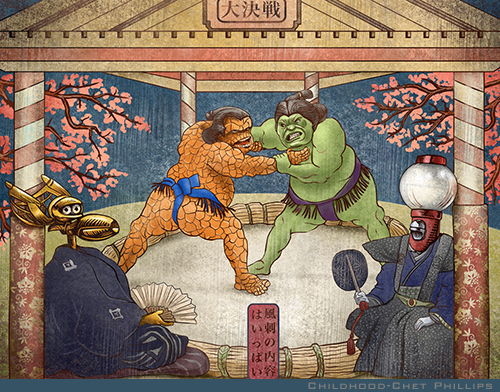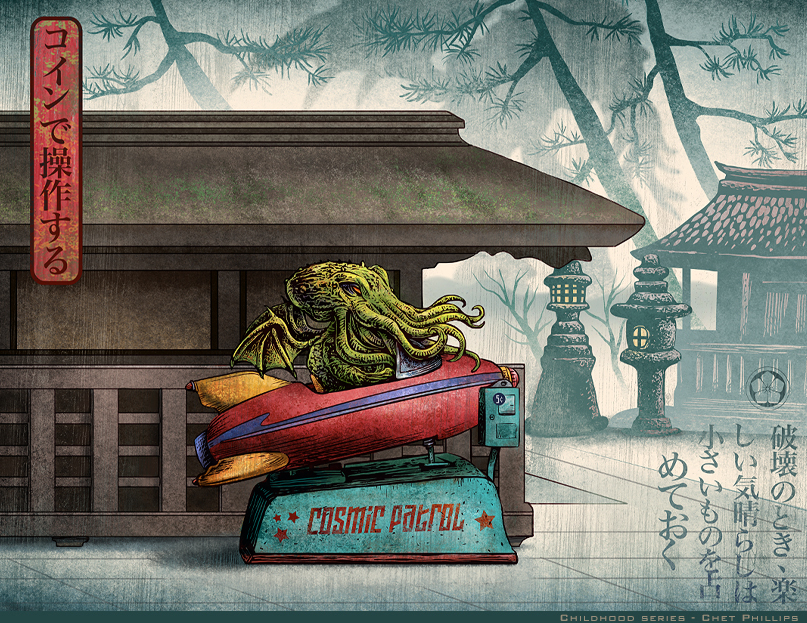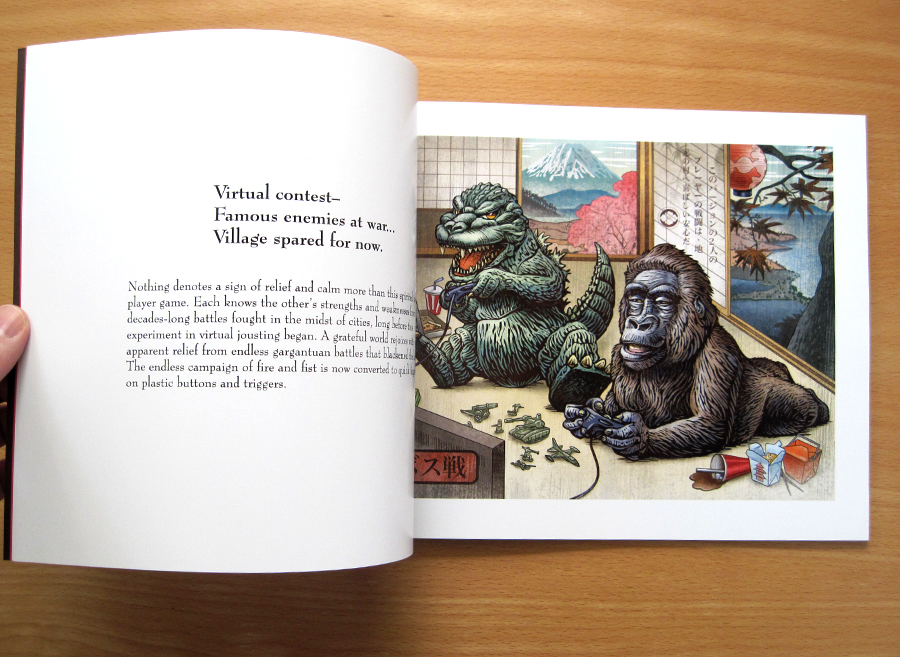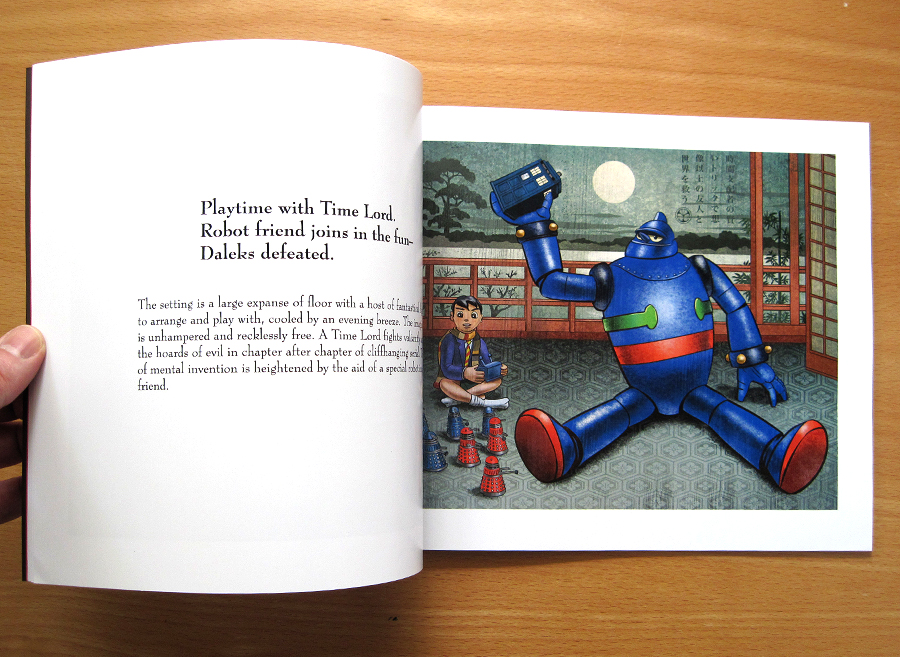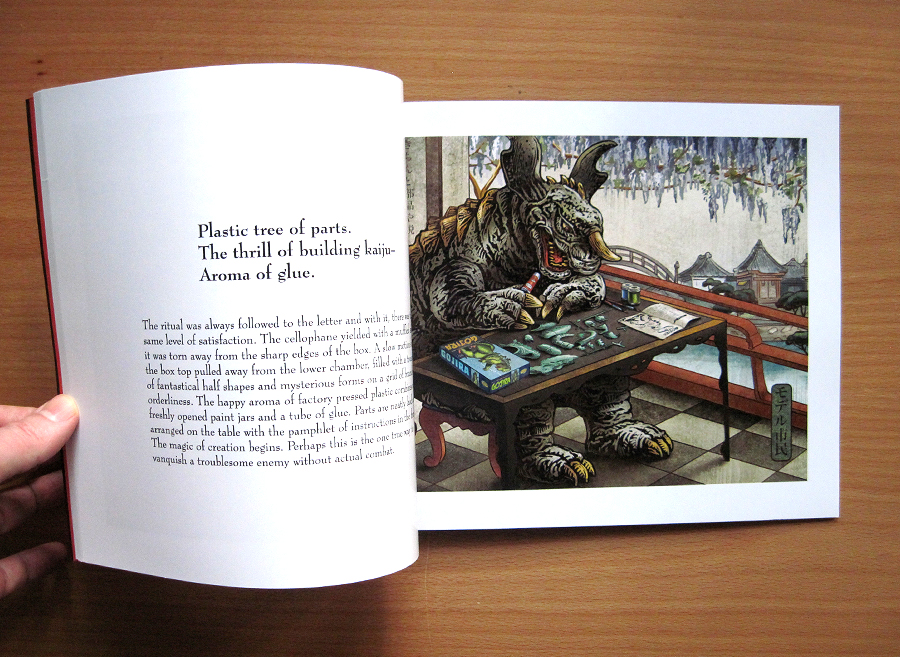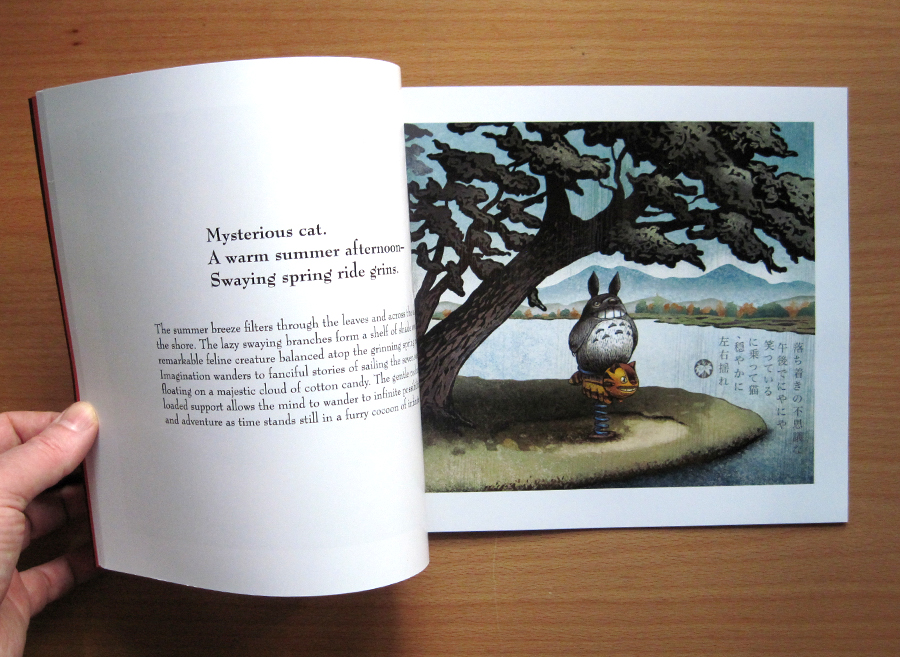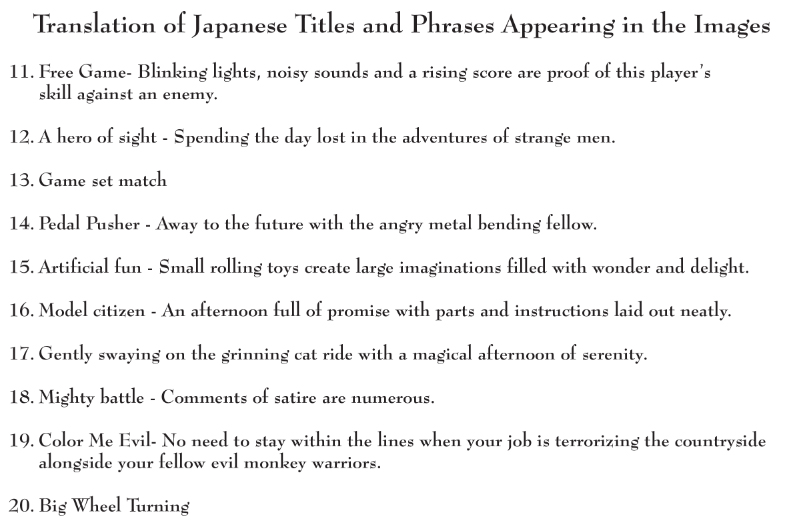 (Examples of the illustration's translations, all available in the back of the book)