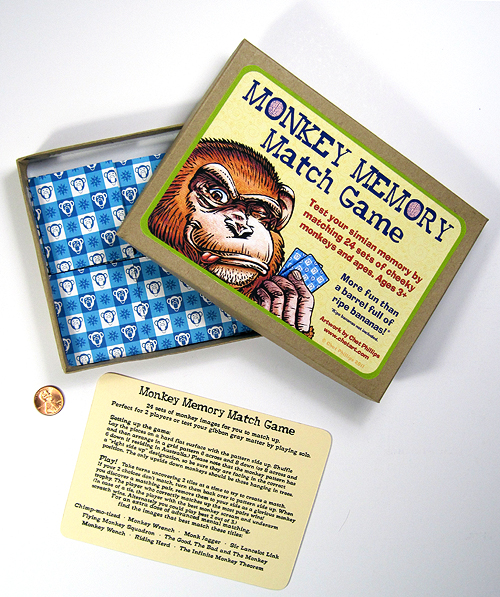 Just released and available in the Etsy shop: The Monkey Memory Match Game. Test your memory using 24 pairs of Chet Phillips monkey illustrations. Simply lay out the 48 tiles, pattern side up in a grid 6 across and 8 down (or 8 across and 6 down if residing in Australia) and turn two over at a time to find a match. Perfect for two players or enjoy testing your monkey memory solo.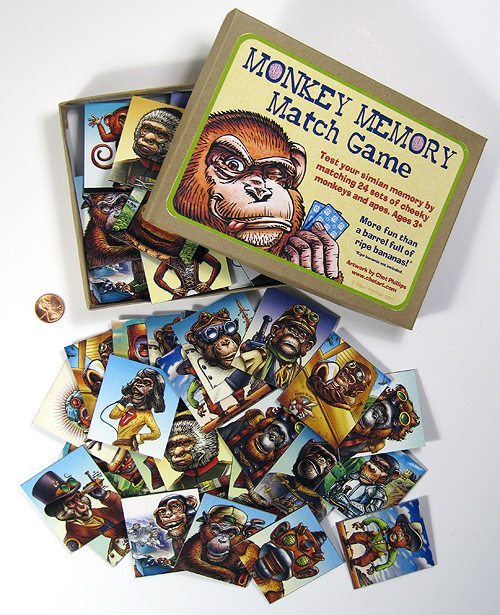 Monkey art mounted on sturdy mat board. Each tile measures 2″ x 2.25″ and are packaged in a 5″ x 7″ box with instructions.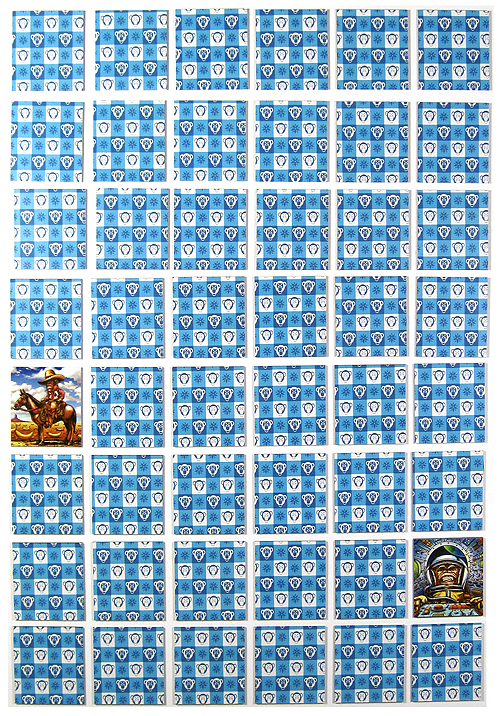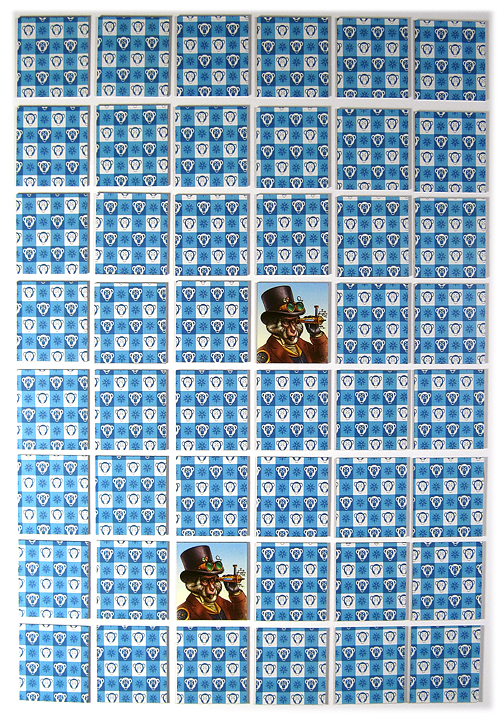 (Cheeky Monkey decal on the box bottom, signed by the artist.)
Make a Monkey Mental Note to visit the

Etsy Shop

listing for more details.